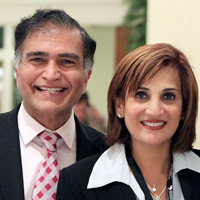 Santa Rosa, California, USA—NeilMed Pharmaceuticals, Inc., President Nina Mehta announced today that NeilMed is donating $2 million worth (200,000 units) of its all natural, over-the-counter Sinus RinseTM and NasoGelR products to U.S. troops serving in Afghanistan, Iraq, and other locations in the Middle East. Ms. Mehta said NeilMed products will help servicemen and women serving in dry, dusty areas to soothe and hydrate their dry and irritated nasal passages in a drug free manner. "These troops are putting their lives on the line for our safety and for our nation" Ms. Mehta said. "We at NeilMed are happy to have a way to help them and to express our appreciation for their service."
NeilMed has teamed up with the University of North Carolina's Department of Otolaryngology (ear, nose, and throat) and the American Rhinologic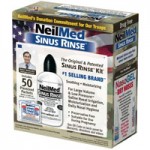 Society (ARS) to ship 100,000 units of its Sinus RinseTM Kit and 100,000 units of NasoGelR Spray for Dry Noses to the troops. NeilMed's donation was initiated by University of North Carolina nurse Katie Sams.  Her husband, Alex, was suffering from nasal congestion and irritation while serving as a U.S. Army Specialist in the Helmand province of Afghanistan. Sams asked Dr. Brent Senior, UNC Professor of Otolaryngology and Chief of the Division of Rhinology, Allergy, and Endoscopic Skull Base Surgery, about sending NeilMed Sinus RinseTM samples to her husband and his fellow soldiers. Dr. Brent contacted NeilMed Founder & CEO Ketan Mehta, M.D., at NeilMed, and together they arranged for NeilMed's donation. NeilMed is shipping its products directly to the troops from its manufacturing plant in Santa Rosa, California.
"Using Sinus RinseTM is one of the proven ways to naturally and effectively treat rhinitis and sinusitis in patients" Dr. Senior said. "For the guys serving in the military who are exposed to particulate matter in sand and whose nasal passages are often dry. Sinus RinseTM and NasoGelR are perfect options for keeping their noses clean, moist and clear and keeping themselves healthy so they are able to work to the best of their ability without any of the side effects of drugs."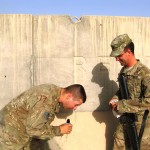 NeilMed is the largest manufacturer and supplier of over-the-counter large volume saline nasal irrigation systems in the world. Its products, which are used to treat nasal mucus, colds, allergies, postnasal drip and nasal dryness, are sold by supermarkets, drug stores, big box clubs, and general merchandisers throughout the U.S. They are also available worldwide in several countries on all continents.
Nina Mehta said, "NeilMed is happy to donate its products to people and organizations in need. We are fortunate to have achieved success and it gives us great satisfaction and a sense of pride to be able to help others.  We will do same for the fire fighters as they get lots of smoke and fume exposure."  Dr. Mehta announced that anyone who has relatifves or friends in the armed forces or fire departments, please free to contact the company and NeilMed will be happy to ship out the products for use by active military and active fire fighters.
View the video below:
(16287)