Your Ears Deserve Some Respect
John W. Seibert, MD, FACS




Department of Otolaryngology/Head and Neck Surgery




Vanderbilt University Medical Center




Board Certified in Otolaryngology


About the author: Dr. Seibert has over 7 years of experience in general otolaryngology, adult and pediatric. He has also worked in facial plastic surgery. His employment has included both private practice and academic appointment. As an ear, nose & throat specialist, otolaryngologist Dr. John Seibert offers medical and surgical care for patients suffering from complications, diseases and disorders of the head and neck – including the ears, nose and throat.

Traditionally, many patients have tried irrigating their ears with a mixture of hydrogen peroxide and water. This can be one of the most effective treatments to remove large amounts of debris from the ear canal. This usually requires assistance from a health care provider using a pulsating irrigating machine. Other devices include a bulb syringe which uses less force. These methods have more consistent results than a manual debriment of ear wax, but they can also be a messy and wet experience for the patient. Manual removal of wax with either a loop curette or a pick is helpful to remove harder impactions. Although effective in the right hands, these tools have no safety features to prevent either lacerations (cuts) of the canal walls or perforations of the eardrum.
Just as teeth cleanings are a routine part of oral health, ear canal maintenance with an evaluation at your primary care or ear specialist can helpful. Once this is done, patients usually succeed in keeping their ear canals clear with over-the-counter treatments such as home wax removal kits. Although a more through cleaning by a physician is not always needed before, some patients can have impacted cerumen (ear wax) that is severely impacted or too thick to be removed by home remedies. With an established home care routine to keep the ears clear, along with regularly scheduled visits, patients can prevent severe complications from occurring.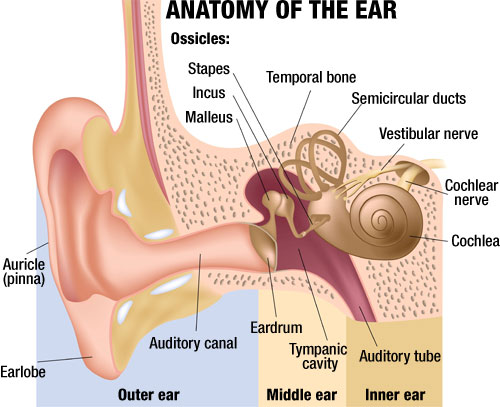 (1289)